Enable people to better cope with disasters
During the Covid-19 pandemic, thanks to a grant from the WCVA Wales and Africa Programme, we were able to quickly organise an emergency response to support the community in Bunambutye through this difficult time. We supported by providing hand-washing facilities and hygiene training for members of the community in Bunambutye. We also helped to strengthen links to the local community healthcare team who enabled the community to understand the virus and how to keep themselves safe.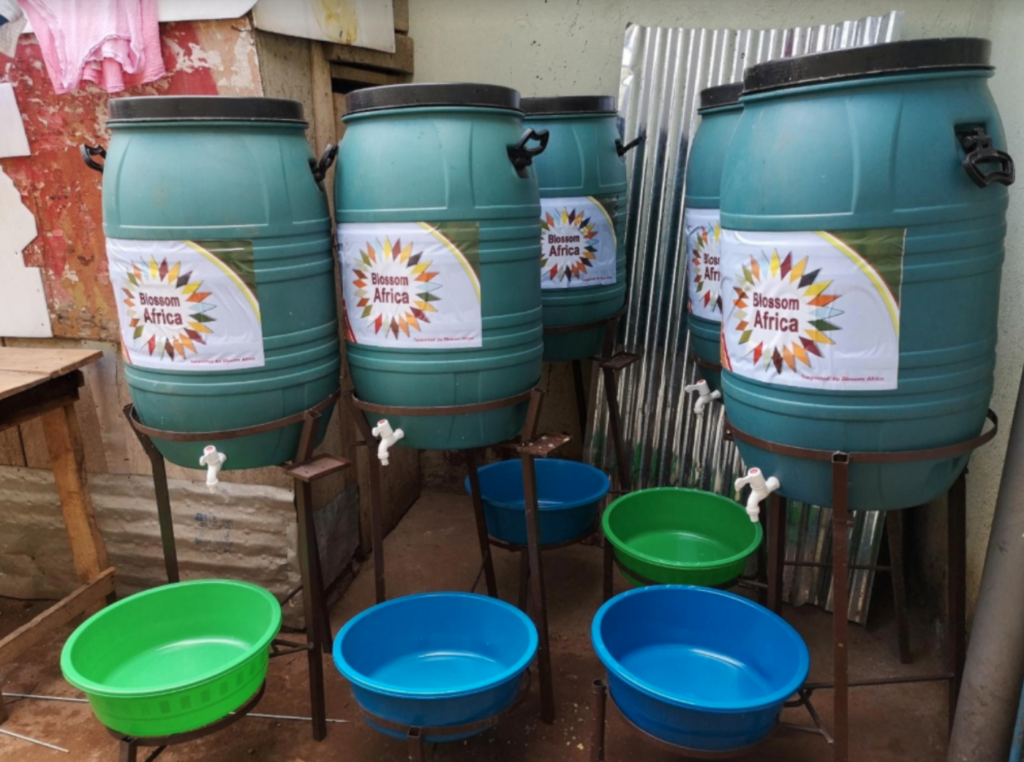 All our savings groups were given additional 'crisis' funds which more vulnerable group members could access. These were to support individuals whose livelihoods and income had been disrupted by the government restrictions, for example those who were unable to travel to nearby markets to sell their produce. We also provided seeds, essential items such as salt, soap, flour, additional funding for all group members, and mobile phone airtime for the group leaders so they could keep in touch remotely.
We are keen to grow this strand of work by placing disaster preparedness and resilience-building programmes at the heart of our work.