Greetings from Mbale, Uganda! My name is Gabby and as Blossom Africa's field-based Training Development Coordinator, I am thrilled to take over Blossom Africa's blog for the next few months.
---
To briefly introduce myself, here are a few quick facts:
I am originally from the US: born and raised in New Jersey, completed my undergraduate studies in Connecticut, and last summer, I took a road trip from the east coast to the west coast to work in Los Angeles for five months.
Outside of the US, I have lived in 4 countries: England, Kenya, Tanzania, and now Uganda!
I recently completed my MPhil in Education at the University of Cambridge where I also led several student global sustainable development organisations and worked as a part-time barista at an independent coffeehouse.
I enjoy learning new languages (just started learning Luganda!), decorating cookies and cupcakes, sculpting with clay, reading, writing poetry, and playing soccer/football.
---
Three weeks ago, Aimee—Blossom Africa's founder—and I flew to Uganda together to kick-start Blossom Africa's 'on the ground' pilot program development. Since then, I have had the pleasure of learning about Blossom Africa's previous work and brainstorming how our team can harness this knowledge and experience to inform our current and future activities in the Bunambutye community. Hopefully by the end of my placement in December, I will have collaboratively developed Blossom Africa's hallmark training program that will be piloted in the Bunambutye community in early 2017. This program will aim to equip Bunambutye's active community members with the resources, skills, and support they need to identify and solve problems in their community. We hope that by educating Bunambutye's potential 'agents for change' on project planning, advocacy and rights, creative problem solving, and more, they will be empowered to design and implement their own innovative initiatives that will lead their community towards greater health, well-being, and sustainable development. It sounds ambitious, but after getting to know the Bunambutye community and the network of Blossom Africa supporters here, I have great confidence that we will accomplish all that we aspire to achieve.
Since I arrived, the team has been extremely busy and productive. I am delighted to share a few of the highlights so far and to keep you up-to-date as we continue to progress in the coming weeks.
In addition to meeting with several potential partner organisations, over the past three weeks we have had multiple community meetings as a means to reestablish our strong connections with the Bunambutye community. This past week's meeting was particularly exciting because 20 community leaders joined us to discuss our ideas and plans. The community leaders appeared excited, supportive and open to all that lies ahead.
Here are a few photos from that meeting!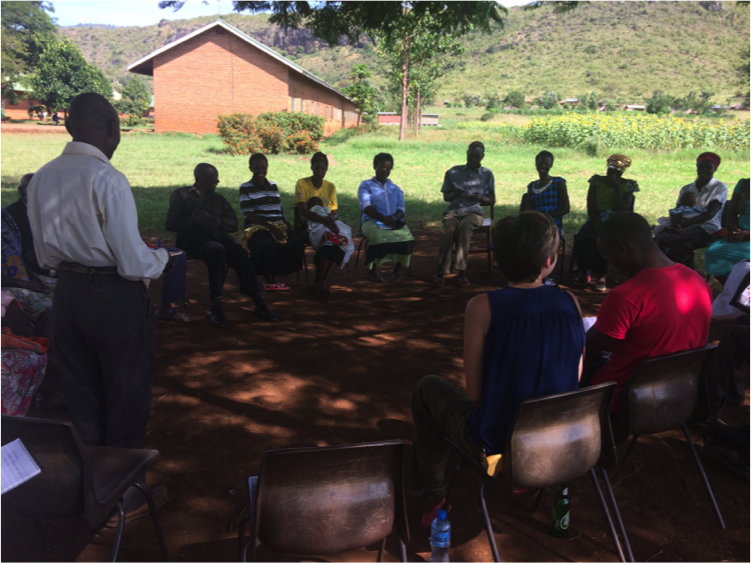 King's Primary School teacher, Syprian opens the meeting with a warm welcome.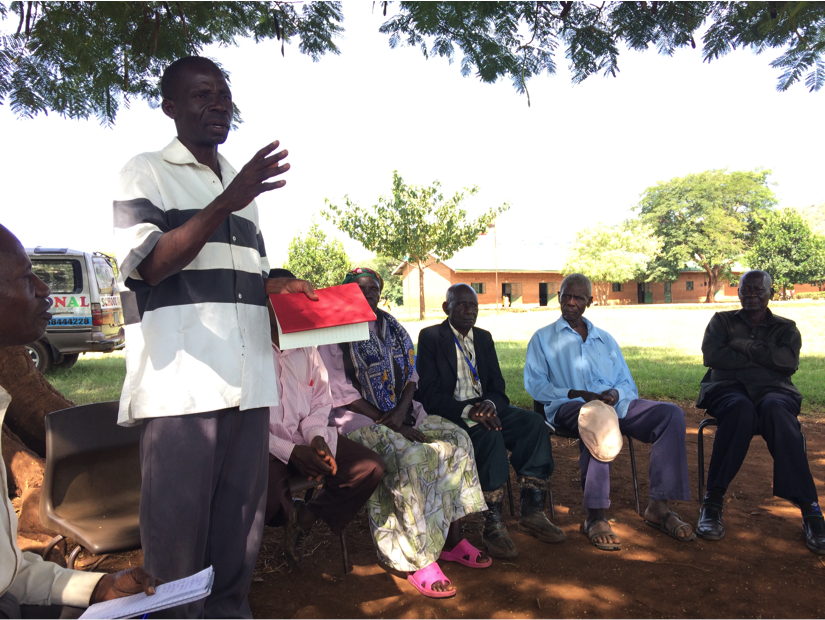 Active and respected community member, Ezra, addresses the community members and encourages their participation in Blossom Africa's activities.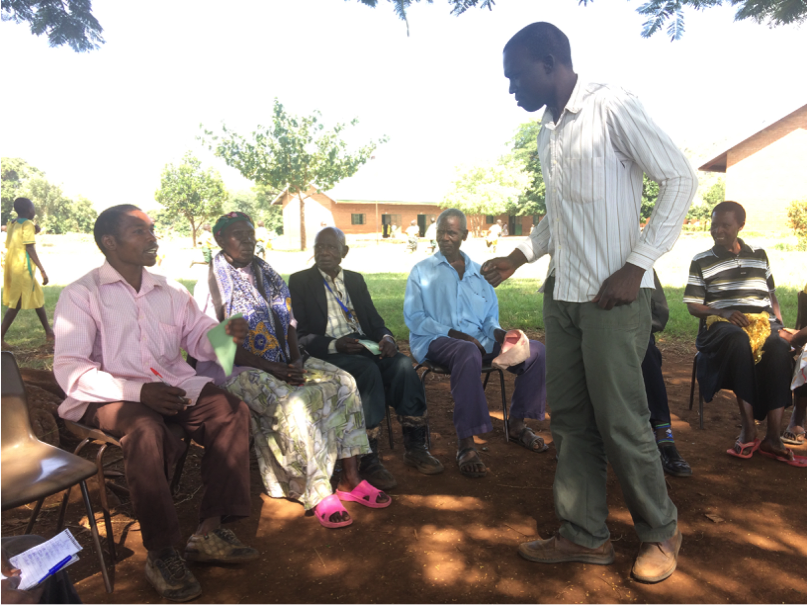 Blossom Africa's energetic facilitator, Jeremiah, listens to feedback and support from a Bunambutye community leader.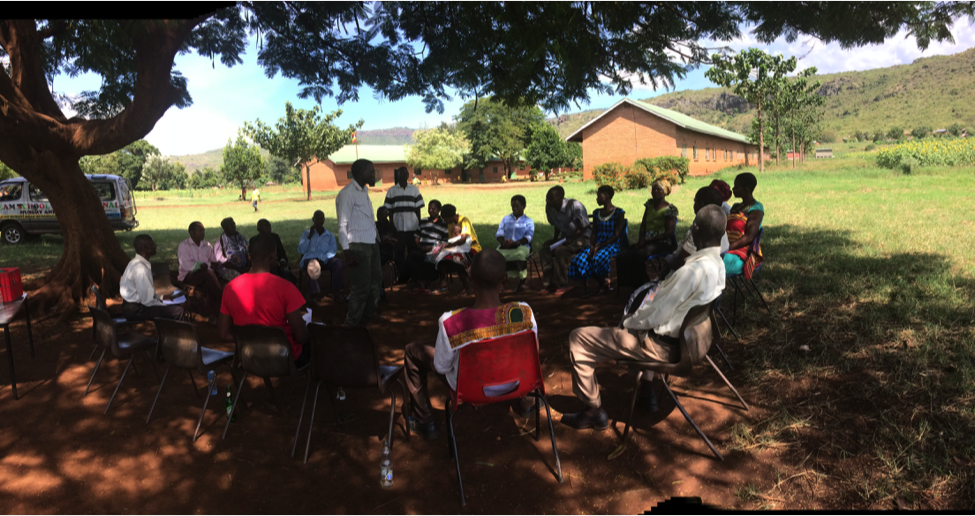 Jeremiah uses his training in secondary school theater to keep all members of the community entertained and intrigued throughout his presentation.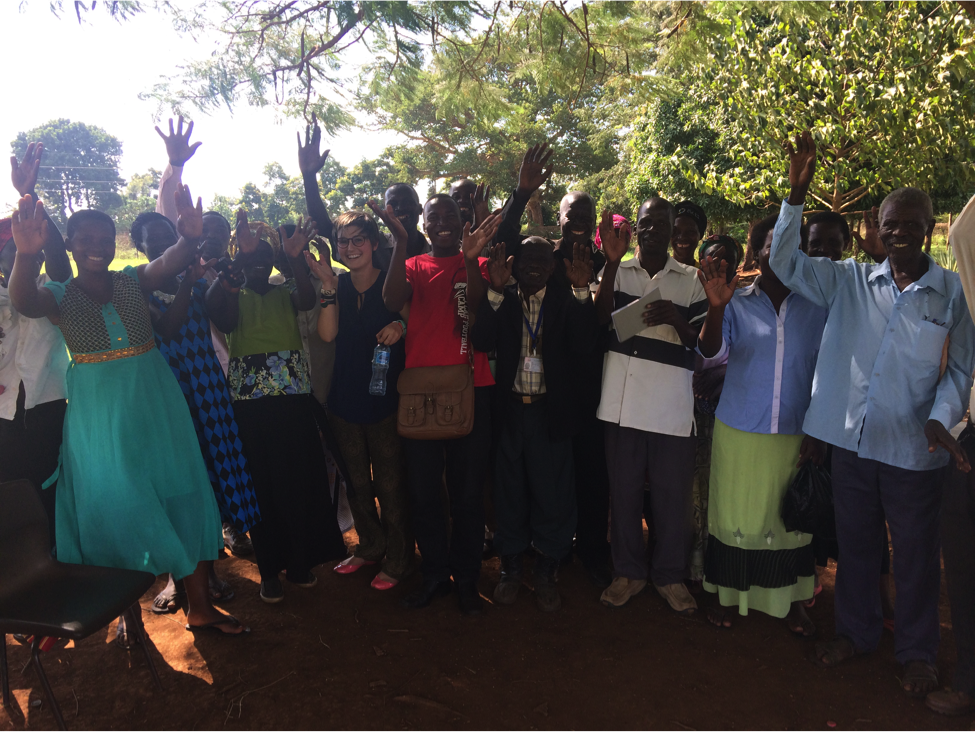 Hands up for a successful meeting and lots of excitement for the future!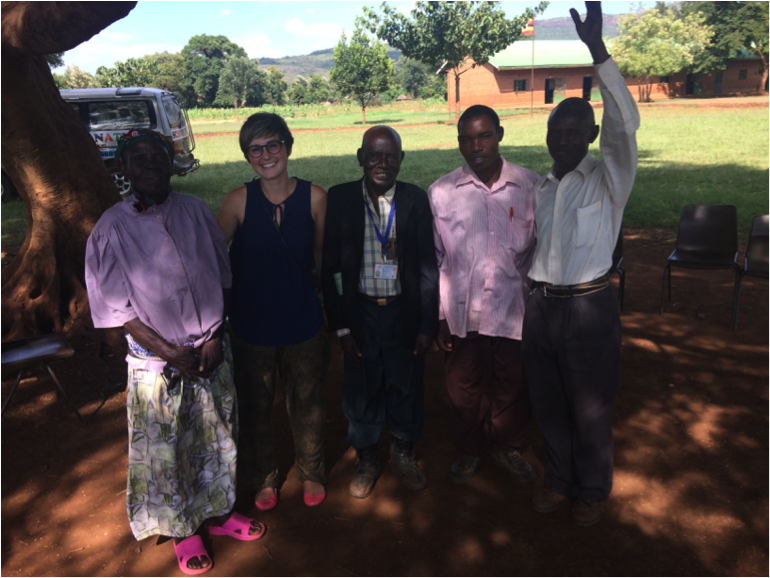 Our next steps include visiting the four parishes that we intend to target in our pilot programme and conducting a thorough Needs Assessment to ensure that the training program aligns with the community's aspirations and values. I anticipate plenty of interesting conversations and connections with the community in the coming weeks and I look forward to updating you along the way. Stay tuned for more!